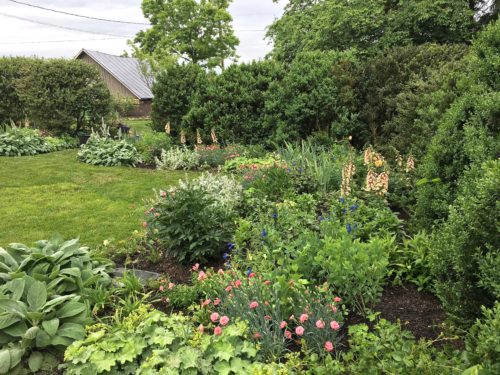 Here By Design, LLC is a Maryland-based company that specializes in providing design solutions, planting schemes and installation oversight for gardens of all sizes. Our creative plans draw on the wide-ranging colors, textures and forms of both flowers and foliage to develop stylish and sustainable landscapes ranging from the classic to the contemporary.
At Here By Design, we believe that gardens are personal. And, when properly planned, they tell the owner's unique garden story. We strive to create landscapes that are a reflection of our clients' feelings towards nature and what role they'd like their garden to play in each family member's life.
Click to enlarge photos.