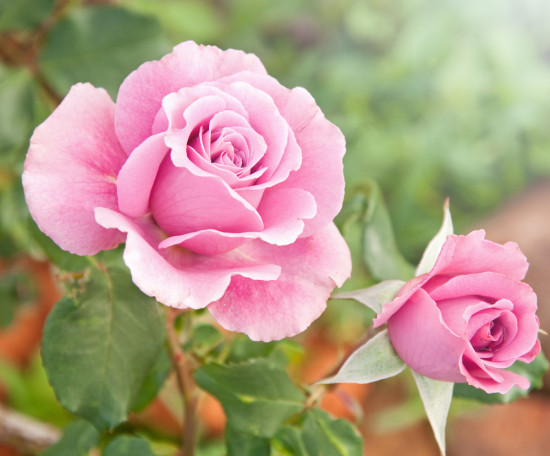 Last year, I was walking along a street in Lima in what for me is normally winter when suddenly, a sweet fragrance came floating across the balmy January air. For a moment I was taken aback, until I realized the smell was none other than the scent of roses. And, turning the corner there they were; masses of creamy flowers hovering over greenish-grey shrubs amid a lovely, fragrant garden.
Aromatic plants stimulate the senses in a variety of ways; they can evoke powerful memories, stir emotions and provide an overall sense of well-being.  What would spring be without the sweet smell of lilacs, the spicy aroma of Korean spice bush or the scent of hyacinths? Or summer without roses? The power of fragrance cannot be overstated.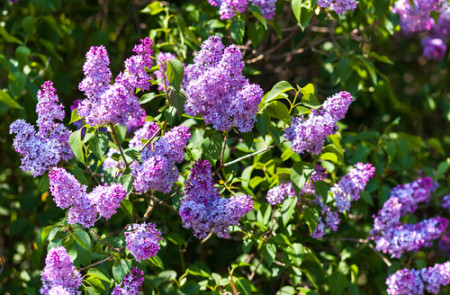 Fragrance has always played an essential role in the garden. And now, in a growing trend, it is being recognized as a quality worth cultivating all on its own. A fragrant garden is a new style of garden that is adding an exciting dimension to gardening. When carefully choreographed, the gradual release of scent over time can enhance our outdoor experience. It can also deepen our appreciation for the individual plants in our garden.
Choosing a site
A fragrant garden can perform many functions. First and foremost, it can alter our mood, affecting us in different ways depending on our own tastes and experiences. For many people, a deliberate combination of certain aromas can bring peace and relaxation, especially when the garden is planted next to a patio, on or around a pergola or surrounding a garden seat where it can be quietly appreciated.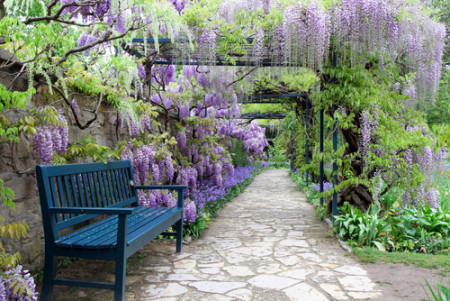 Another great location for a fragrant garden is under a window (especially when it contains herbs.) Here, its proximity to the house can make harvesting plants easy at the same time it allows their aromas to lift up and carry indoors.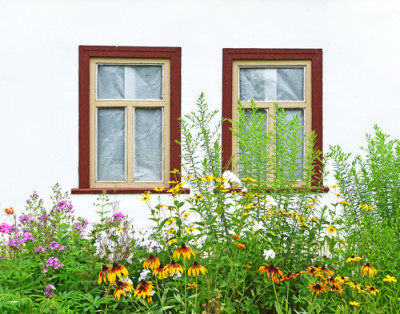 Often, a small-sized fragrant garden can have a big impact when planted alongside a garden path. As people brush against the scented plants, they release their smells unexpectedly, making for a powerful experience.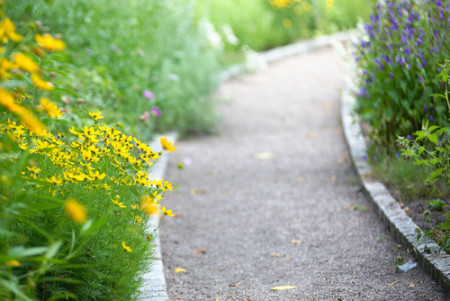 Whatever location you select, make sure to choose a sunny, but sheltered site. Enclosed spaces work best because they protect delicate blossoms while concentrating their individual scents, heightening the impact of the garden.
Composition
A well-designed fragrant garden follows the same format as the perennial garden: that is, it should consist of a mix of tall, medium and low-growing plants that complement each other. When creating your garden, make sure to plan for a staged succession of blooms that balances fragrance along with leaf shape, texture and flower colors. Never concentrate on just one scent, which can quickly become overpowering and detract from the overall interest of the garden.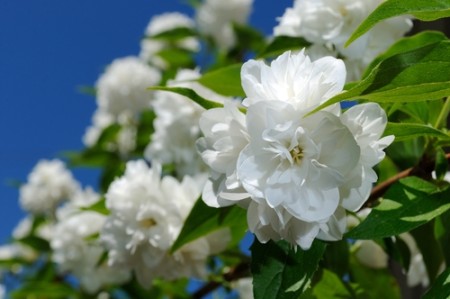 Jasmine
Choose taller, scented shrubs as a backdrop to your fragrant garden, or select just one as an anchor. Site medium-sized plants forward of the shrubs and save low-growing sweet-scented perennials, annuals and herbs for the front of the garden.
What to plant
Following is a list of the top shrubs, perennials, annuals and herbs known for their intoxicating scents. Depending on the size of your garden, you can choose one or a few from each list to create your own custom mix of smells. Remember to plan for a succession of bloom times, which will keep your fragrant garden going all season long. (Click on the links to learn more about each plant.)
Shrubs
Lilac, Syringa cultivars
Korean spice bush, Viburnum carlesii
Mock Orange, Philadelphus  'Belle Etoile'
Gardenia cultivars
Daphne x transatlantica 'Blafra'  Eternal Fragrance
Sweet Olive, Osmanthus fragrans 'Fudingzhu'
Winter Honeysuckle, Lonicera fragrantissima
Camellia, Camellia sasanqua, Camellia lutchuensis hybrids
Vines
Jasmine, Jasminum
Sweet Autumn Clematis, Clematis paniculata
Perennials
Chocolate Cosmos, Cosmos atrosanguineus
Hosta 'Honeybells', Hosta plantaginea
Lemon lily, Hemerocallis lilioasphodelus
Lily of the Valley, Convallaria majalis
Scented Geranium, Pelargonium crispum 'Prince Rupert'
Heliotrope, Heliotropium arborescens
Annuals
Pot Marigold, Calendula officinalis
Sweet Alyssum, Lobularia maritima
Herbs
Lavender, Lavendula x intermedia Provence
Pineapple Sage, Salvia elegans
Bulbs
Want to learn more? Check out this great book by Rosemary Verey, "The Scented Garden," my go-to- reference for all fragrant plants and how to combine them into beautiful compositions.